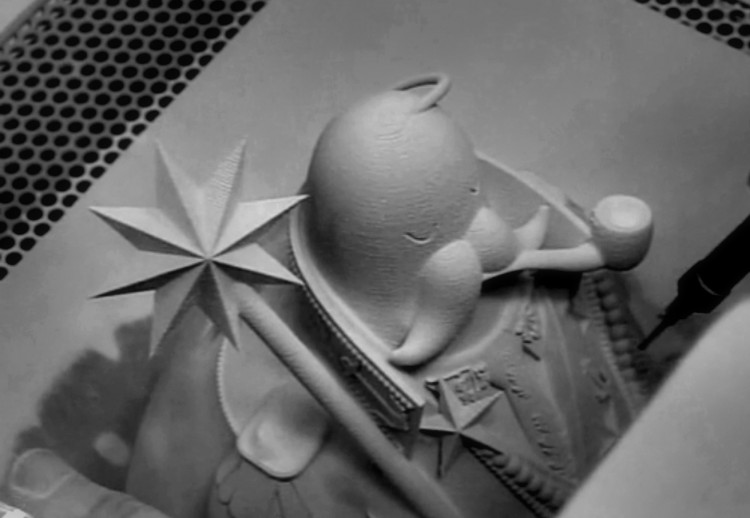 Pretty Cool People Interview: Kustaa Saksi, illustrator
Regie: Geert van de Wetering, Interview: Lotje Sodderland, Camera: Niels de Roos, Montage: Jorrit Spoelstra. In opdracht van SubmarineChannel.
Yes, Saksi is sexy, but he is also very talented. The Finnish illustrator and graphic designer Kustaa Saksi has a book out with an overview of his work from the past 4 years. And he has an exhibition, titled Heroes, in Amsterdam. In pop up gallery Maxalot he presents three, monochrome sculptures among a nice collection of colourful prints. Clients of Saksi? Playboy, MTV, Sleazenation, Diesel, Levi's, Mercedes-Benz, Dazed&Confused and Comme des Garcons, to name just a few. We met with Kustaa while he was preparing for the show. We followed the friendly Finn to Utrecht, a city in the middle of The Netherlands, where he used a special printer to create 3D versions of his 2D designs.